WHAT TYPE IS YOUR LOGO?
ICONIC Logo Design.

Icons are compelling yet uncomplicated images that are indicative of a particular company or product. We use imagery that conveys a literal or abstract representation of your organization.

Illustrative Logo Design.

Illustrative logos are pictures, but they cover a range of meaning. Some literally illustrate a product or service. Others symbolically represent an idea more loosely related to an organization's mission.

Wordmark Logo Design.

Wood Marks come in thousands of possible variations, shapes, sizes, and styles, each conveying a slightly different impression upon your intended audience. Script fonts imply a sense of formality and refinement. Thick fonts proclaim strength and power, whereas slanted type fonts impart a sense of motion or movement.

3D Logo Design.

A 3D (Three Dimensional) Logo Design is a strong symbolic representation of a business. 3D logos signify strength, creativity and are mostly used by new-age businesses.

Abstract Logo Design.

An Abstract Logo contains visual stimuli that appears to customers in things visible in their daily life eg, a tree. The human brain is better capable of distinguishing and remembering a unique design. Thus, the consumers can distinguish an abstract logo quicker than any other styles and it becomes easier for the customers to identify the brand bearing the logo in the crowd of other products.

Flat Logo Design.

It's a design aesthetic that espouses minimalism and removes and impression of a 3D effect. For example, you won't see any drop shadows, textures or gradients in a flat design because all three stylistic choices give the impression of depth.

Realistic Logo Design.

A Realistic Logo design, as the name says, is more vivid and lifelike. It can be made to seem photographic and can be rendered in ways to look more lifelike.
View Packages
Key Features
100% Satisfaction
Guarantee

To ensure your satisfaction we provide effective revision policy.

Unique Design
Guarantee

We give your brand nothing but the best. Every design is unique and impactful.

100% Money Back
Guarantee

We are confident of our exceptional work. We provide Money Back guarantee to give you complete satisfaction.

24/7 Design
Consultancy

We are here to assist you round the clock. Contact us for any queries or concerns.

Award Winning
Designers

Our designers have received several awards for their high-quality design and branding solutions.
The Work We Have Done
Take a look at our portfolio to get an idea of our creativity.
Hand Picked
Real Estate
IT/Tech
Cosmetics & Beauty
Consulting
Sports
Automotive
Health & Fitness
American Logo Designers Team
American Logo Designers has hired the best people in the industry. We have handpicked professionals who have years of experience and the creative skills to deliver impeccable services. Our experts also make sure that they stay in touch with the customers to make sure all their requirements are fulfilled.

Logo Design Features
A logo design is made of a number of elements – text, colors, images, symbols, etc. We make sure that we use the mix of these elements diligently. We make sure that we encompass the following:

Perfect Typography
We successfully provide the most suitable typography to all businesses in contrast to their corporate culture in US.
Unique Designs
Our distinct designs are custom made to position each client as the leading entity in the market.
Various Logo Types
We offer professional logo types for our clients that complements their product in the best way possible.
Award Winning Designers
American Logo Designers has been established through its tradition of award winning logo designing in the market.
24/7 Consultancy
We are available 24/7 to discuss your project and offer expert consultancy to shape your imagination in to reality.
100% Ownership Rights
All designs submitted to the clients are under their sole ownership and is never reused for any other purpose.
Money Back Guarantee
We passionately deliver design solutions to fulfil your needs. In case we don't, we shall refund your money in time.

Industry Specific Designers
We have industry-specific logo designers in US to deliver a robust design that increases your brand value.

Various File Formats
We deliver the logo design in various format for digital and print purposes to facilitate you at all ends.
Our Process
We have a streamlined process that enables our workflow to become efficient.
Design Brief
The first step involves filling in a design brief that outlines all the basic requirements a customer wants its designs to encompass.
Brainstorm & Analyse
Once the brief has been filled, our designers sit down and analyze the design requirements.
Digital Designing
After brainstorming, the design process begins. The designs are made and sent to the customer for approval.
Revisions
Revisions are provided if the customer wants to make any amendments to the design.
What Our Customers Say About Us
American Logo Designers provides businesses with the best design solutions to give a unique brand impression.
Robin Brown
"I started working with American Logo Designers when my business was a start-up, since then this is the only design company I have worked with. They helped me with my logo, website and stationary. These days I'm working with them for my mobile application. I would recommend American Logo Designers to anyone."
Eric
American Logo Designers was really easy to work with and a really good guy. My logo and banner came out amazing and this company is phenomenal. I would definitely recommend!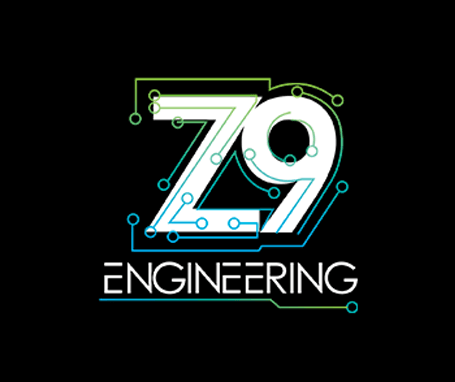 Nathan
American Logo Designers was very professional, fast, responsive and kind. I submitted my own logo, they made the improvements I asked and they sent me two other options included. I went one of their designs after they made a couple minor changes I asked them to make. Awesome customer service!