WHAT TYPE IS YOUR LOGO?
ICONIC Logo Design.

We use symbols or icons to depict your logo. An iconic logo is a visual representation of your brand. We use abstract or figurative representation to represent your products or services.

Illustrative Logo Design.

We use illustrations to create your custom illustrative logo design. We add depth and detail to each object or character in the logo for a better representation.

Wordmark Logo Design.

If you are someone who prefers simplicity, then this logo is for you. A wordmark logo design is a simple logo design that does not include any symbols or badges.

3D Logo Design.

Make your logo look real with a custom 3D logo design. It is a logo that is created in a three-dimensional space.

Abstract Logo Design.

It's a kind of pictorial representation. Instead of a recognizable image, an abstract logo contains an abstract form of the image representing your business.

Flat Logo Design.

Flat logo design is all about playing with simple wordings, simple shapes, bold typography, and bright colors to make up for the lack of textures and gradient in a logo.

Realistic Logo Design.

The name says it all. It's a logo based on using graphics and effects that makes the logo look real. It's more like a 3D logo, but it isn't created in three-dimensional space.
View Packages
Key Features
100% Satisfaction
Guarantee

To ensure your satisfaction we provide effective revision policy.

Unique Design
Guarantee

We give your brand nothing but the best. Every design is unique and impactful.

100% Money Back
Guarantee

We are confident of our exceptional work. We provide Money Back guarantee to give you complete satisfaction.

24/7 Design
Consultancy

We are here to assist you round the clock. Contact us for any queries or concerns.

Award Winning
Designers

Our designers have received several awards for their high-quality design and branding solutions.
Our team
One thing we consider ourselves the best is our teamwork and expertise. We have the best experts in town. We handpicked all of them from different industries with years and years of experience. With such an experienced team offering top logo design services, we instantly know what our customers want, and we deliver it on time.
We know the importance of a logo!
A logo is the face of the company. It represents your company and increases brand awareness. Our experienced team knows that a logo can either build up your reputation or ruin it. They want your business experience to be right; hence, they aim to provide you with the best custom logo design services.
Why do you need a logo?
A professional logo design services are not just small pictures; it is one of the primary structural blocks your organization needs to assemble a definite brand personality. Utilizing it in different areas of your business, such as online site, bundles, packages, names, online media, printed materials, and so on, get your image the genuinely necessary permeability and make your name in the best logo design services in US. A logo becomes ageless when it exceptionally distinguishes your idea from your rivals. If it gives a perspective on the business in just one look, at that point, it's a memorable logo! Each company is unique, and its prerequisites are distinctive as well. That is the motivation behind why we, at American Logo Designers, furnish you with a custom logo plan at the most moderate cost around in US custom logo design services industry.
Why us?
Here are the reasons to choose American Logo Designers for the best logo design services in the US
High-quality vector graphics
Our expert logo designer consistently remembers that the custom logo design they make will be utilized across various stages and different purposes. We generally utilize high-quality vector graphics. We realize that your logo will be utilized in more than one product. Besides, an excellent vector picture will empower it to be multi-utilitarian.
Creative designs
Our expert Logo designers stand apart by staying away from ordinary designs. They have to infuse different sizes, textual styles, or pictures that give our customers a serious competitive edge in the custom logo design services industry.
Scalable
A logo is being utilized across different stages. They are likewise used for various purposes to separate them from the competition. Our logo planners consistently remember this point and ensure that the logos are multi-functioned.
Avoid cluttering
Less is more! Having a logo that is loaded up with images and designs is never a smart idea. We as a professional logo design agency make a straightforward plan and construct a brand personality that makes an exemplary allure instead of a cluttered one.
The Work We Have Done
Take a look at our portfolio to get an idea of our creativity.
Hand Picked
Real Estate
IT/Tech
Cosmetics & Beauty
Consulting
Sports
Automotive
Health & Fitness
American Logo Designers Team
American Logo Designers has hired the best people in the industry. We have handpicked professionals who have years of experience and the creative skills to deliver impeccable services. Our experts also make sure that they stay in touch with the customers to make sure all their requirements are fulfilled.

Logo Design Features
A logo design is made of a number of elements – text, colors, images, symbols, etc. We make sure that we use the mix of these elements diligently. We make sure that we encompass the following:

Perfect Typography
When it comes to a logo, typography matters, we are proud to say that we provide all kinds of typography suitable for all types of businesses.
Unique Designs
Our dedicated team is extremely creative and talented. They quickly offer unique designs according to your requirements.
Various Logo Types
We offer all kinds of logos, depending on the client's needs. We make sure that the logos we design suit their products.
Award Winning Designers
American Logo Designers is proud to have designers from different backgrounds with years of experience in the field.
24/7 Consultancy
We care about our customers. Hence we are available for them no matter what time it is. We are always ready to hear your questions, input, and feedback.
100% Ownership
Whatever we design belongs to our customers. We make sure never to use them for other purposes.
Money Back Guarantee
If, in any case, we are unable to comply with your requirements or fail to give you your logo, We shall refund your money on time.

Industry Specific Designers
Apart from creativity, our expert logo designers are selected according to each industry to fulfill all your needs quickly.

Various File Formats
To suit all your needs, we provide our logo designs in various file formats so that you can easily use it.
Our Process
We have a streamlined process that enables our workflow to become efficient.
Design Brief
A design brief includes all the details and requirements that a customer wants. Our team makes sure to take all the details and information correctly.
Brainstorm & Analyse
After that, our team of expert logo designers sits together, brainstorms on your input, and analyzes how they can start your logo.
Digital Designing
After brainstorming and analyzing, we move to bring our ideas to life. We make the custom logo design and send it to the customer for approval.
Revisions
If the customer feels something missing or something needs to be added, they let us know and revise it for them.
What Our Customers Say About Us
American Logo Designers provides businesses with the best design solutions to give a unique brand impression.
Robin Brown
I started working with American Logo Designers when my business was a start-up, since then this is the only design company I have worked with. They helped me with my logo, website and stationary. These days I'm working with them for my mobile application. I would recommend American Logo Designers to anyone.
Eric
American Logo Designers was really easy to work with and a really good guy. My logo and banner came out amazing and this company is phenomenal. I would definitely recommend!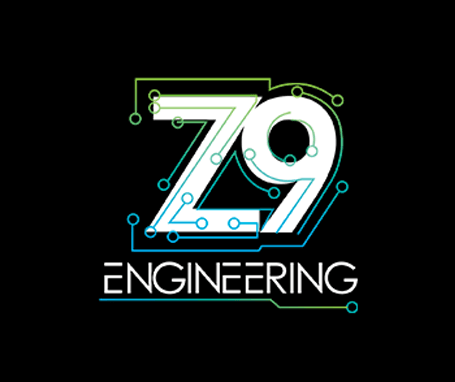 Nathan
American Logo Designers was very professional, fast, responsive and kind. I submitted my own logo, they made the improvements I asked and they sent me two other options included. I went one of their designs after they made a couple minor changes I asked them to make. Awesome customer service!