Website Design
A website Design should be done in a way that it makes it easier for your customers to navigate through it. A business would be considered old-school if it does not have a website. If you are looking to get a new website for your business, or want to get your existing website re-done, the team at American Logo Designers can get the job done for you.
The Work We Have Done
Take a look at our portfolio to get an idea of our creativity.
American Logo Designers Team
The founders of American Logo Designers have aimed at hiring the best team members available in the industry. This legacy to date is followed. We have experts on board who have years of experience in the online design field. They work day and night to deliver impeccable projects to our customers with the help of their creative skills and industry relevant knowledge.

Essential Website Development Features
American Logo Designers understands this need and offers creative web designing service to its clients covering all important components to make you feel contented to work with us.
Sleek Design
American Logo Designers promises professional website designs with corporate and user-centric features. Yes, we have it all!
Strong SSL Security
We develop websites carrying SSL trust factor to attract more customers yet maintain high security parameters.
Shortest Turnaround Time
Our expert web designers are able to deliver your first draft within 1 to 2 weeks of your order placement.

SEO Optimized
The site that we deliver to you is fully optimized to get your website ranked amongst the top website in the US.

Free Features
We add value to your purchase by offering free Google AdWords vouchers, free hosting plans and domain for a whole year.
Fully Bespoke (No Templates)
We strongly discourage using templates. Instead, our website designs are custom made to ensure perfection.
Mobile & Tablet Optimized
All our websites are designed and made responsive so they never lose its perfection on any device.
Built in the US
We design websites according to the latest trends and technologies of the corporate US market.
Dedicated Designer
A dedicated web designer, based in US, is assigned to your project to make the process easy and error-free.
Our Process
We have a streamlined process that enables our workflow to become efficient.
Design Brief
The first step involves filling in a design brief that outlines all the basic requirements a customer wants its designs to encompass.
Brainstorm & Analyse
Once the brief has been filled, our designers sit down and analyze the design requirements.
Digital Designing
After brainstorming, the design process begins. The designs are made and sent to the customer for approval.
Revisions
Revisions are provided if the customer wants to make any amendments to the design.
What Our Customers Say About Us
American Logo Designers provides businesses with the best design solutions to give a unique brand impression.
Robin Brown
"I started working with American Logo Designers when my business was a start-up, since then this is the only design company I have worked with. They helped me with my logo, website and stationary. These days I'm working with them for my mobile application. I would recommend American Logo Designers to anyone."
Eric
American Logo Designers was really easy to work with and a really good guy. My logo and banner came out amazing and this company is phenomenal. I would definitely recommend!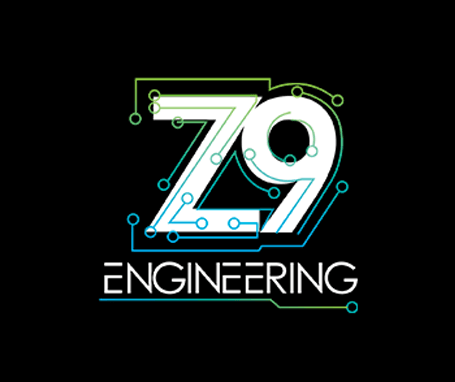 Nathan
American Logo Designers was very professional, fast, responsive and kind. I submitted my own logo, they made the improvements I asked and they sent me two other options included. I went one of their designs after they made a couple minor changes I asked them to make. Awesome customer service!